Covid FAQs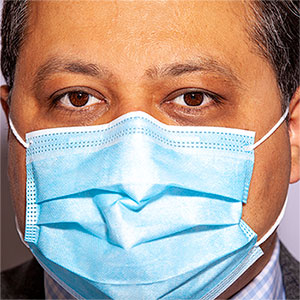 Do hospitals take any special measures due to Covid?
As we many aspects of Covid the measures we have taken changed as the national Covid picture and guidelines have changed. Currently, the measures to protect patients in our clinics form Covid fall into three categories.
Prior to Hospital Attendance
We pre-register you prior to your hospital attendance. This reduces the amount of paperwork you have to fill out when you reach the clinic.
You are given a specific time slot and asked to attend very close to this time. This reduces the number of patients in the clinic and maintains social distancing.
You will be screened to ensure that you have no specific risks of Covid prior to your attendance. Specific risks can include:
A high temperature
Persistent Cough
Loss of taste or smell
Exposure to patients with Covid
Where you are due to attend for a procedure you need to undergo a Covid this is normally done through the hospital but can sometimes be done closer to where you live.
You will also be asked to self isolate prior to your admission date. The period ranges from 3 days for minor procedures to 14 days of major surgery.
Additionally, patient attending from a country not on the approved travel corridor list, you will need to self isolate for 14 days after your return even for minor procedures. Please consultant the following UK Government website.
www.gov.uk/guidance/coronavirus-covid-19-travel-corridors
During your hospital attendance
Our clinics are carried in areas that are clear of Covid. All the staff in the units wear face-covering and we would ask that you do too.
Both Doctors and staff are regularly tested for Corona Virus and kept away from exposure to Covid patients. The time allocated for clinic appointments has been increased to allow for social distancing. The clinics are thoroughly cleaned between patients.
You will be asked to attend alone. We understand that decisions around spinal surgery can stressful and sometimes we can allow an additional relation or friend to attend with you. If you would like this, please ask prior to your visit to allow us to make the appropriate adjustments.
When attending the clinic your temperature will be recorded and you will be provided with a surgical if you do not already have a face covering.
For patients requiring surgical procedures – these carried the operating theatres certified clear of Covid. The staff in theatres take additional precautions including the use of special masks, gowns, and other protective equipment.
Whilst you are recovering in the ward we encourage you to take the routine Covid protection measures including the wearing of face-covering and social distancing. We aim for rapid recovery after your procedure allowing you to be discharged home the same day or the following day in the majority of surgeries.
After discharge
After your surgery, unless otherwise required we keep your attendance at the hospital to a minimum. This may involve sharing some of your care with your GP such and carrying out routine wound reviews.